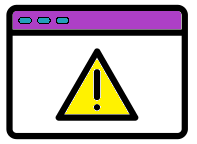 When submitting declarations on TSS, you may occasionally receive error messages if data has been entered incorrectly or if there is any missing information. We recommend referring to the Data Guide on NICTA for information on the requirements of each field on the TSS Portal, and how to input the necessary data.
Error code CDS40066 arises when the Tariff condition of your commodity code has not been fulfilled at the item level. You can look up commodity codes on GOV.UK.
 Commodity codes are internationally recognised reference numbers that describe a specific product when importing or exporting goods. These 10-digit codes enable you to classify the products for your goods movement and are essential in linking the goods to duty and VAT rates. You can use the Northern Ireland (EU) Online Tariff to look up the commodity codes for your goods, ensuring that you satisfy the specific 'Conditions' and 'Measure type' in the 'Credibility checks' box for the commodity code. 
Example scenario 
The example below indicates a Tariff validation failure occurring in item line number 3 with the rejection description 'The declared price must be equal or greater than 0.301 EUR/KGM'.

This means that for commodity code 2009311991 the tariff condition does not accept a unit price (customs value in euros divided by weight in kgs) higher than 30 euros per 100 kg of the item.