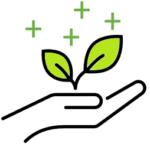 Under the agreement, plants moving from Great Britain to Northern Ireland will no longer be subject to the same prohibitions or certification requirements as third country goods face when moving into the EU. If you are a grower and/or trader, you could move any of the following:
plants and seeds for planting (plants and seeds which will be grown on by professional growers or traded for retail sale)

seed potatoes (for commercial growing)

used agricultural and forestry machinery and vehicles with a

Northern Ireland Plant Health Label (NIPHL)
The NIPHL scheme makes sure checks for traders can move these goods with a NIPHL and without a phytosanitary certificate.  It will require the registration and authorisation of GB operators to issue and/or attach a NIPHL to the goods outlined above moving from GB to NI. Goods can be moved with a NIPHL attached. 
More information can be found on NICTA and on GOV.UK.
We have also updated NICTA with newly shared information on Posts and Parcels which includes details on the requirements that will replace the current temporary arrangements for sending posts and parcels from Great Britain to Northern Ireland.
Please remember to keep checking NICTA as it is regularly updated with a number of articles to help support you.